In this written tutorial, I'll show you how to add a chatbot on Adalo. It takes seconds, and it's straightforward.
Embed a chatbot on Adalo
Here are the steps to follow:
1. Let's start with a template like the coaching one.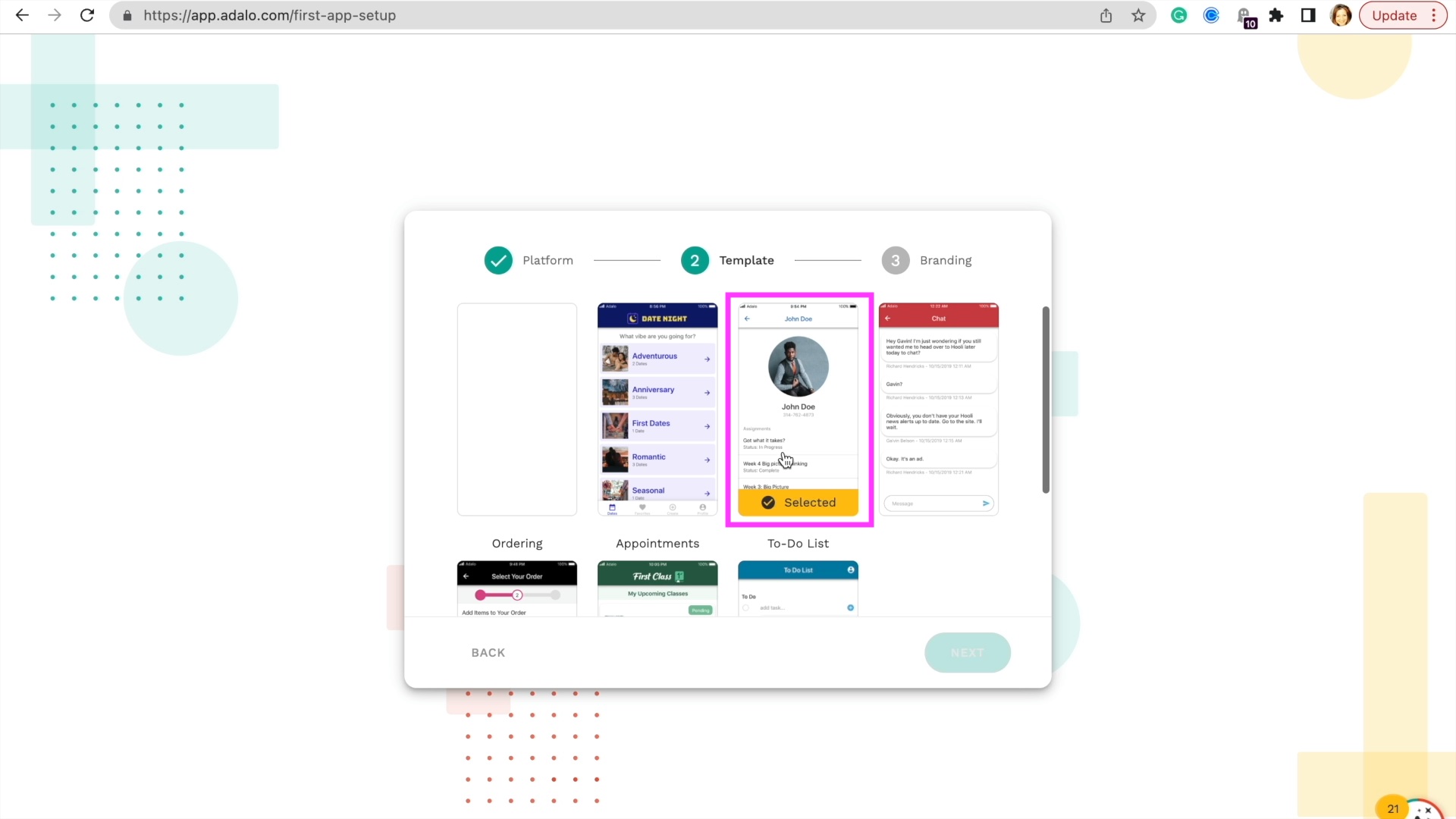 2. Pick a page and add a web view component.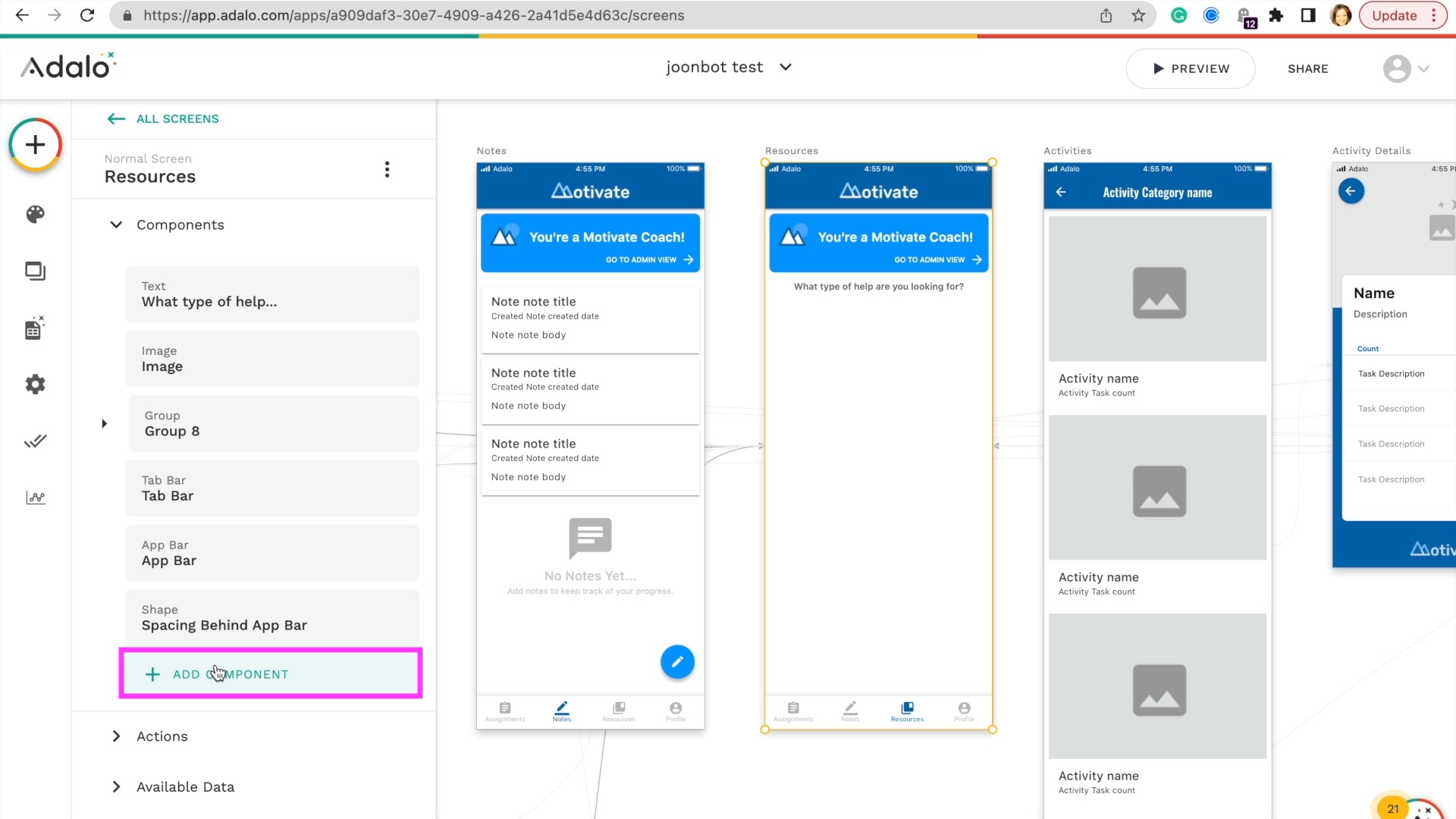 3. Go to your Joonbot account on Configure > Share and copy the full page URL.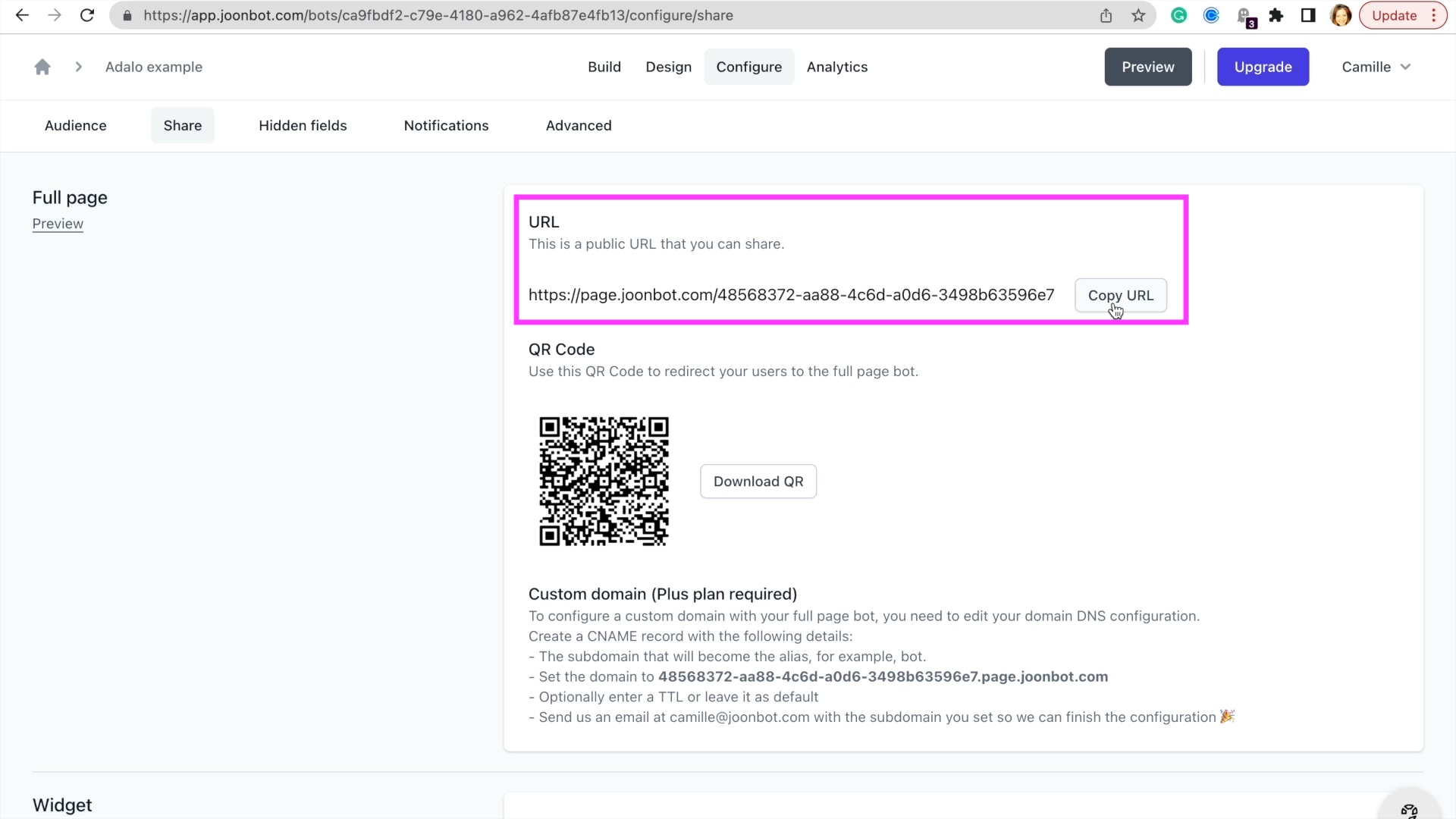 4. Paste it in the URL field in the Adalo web view component.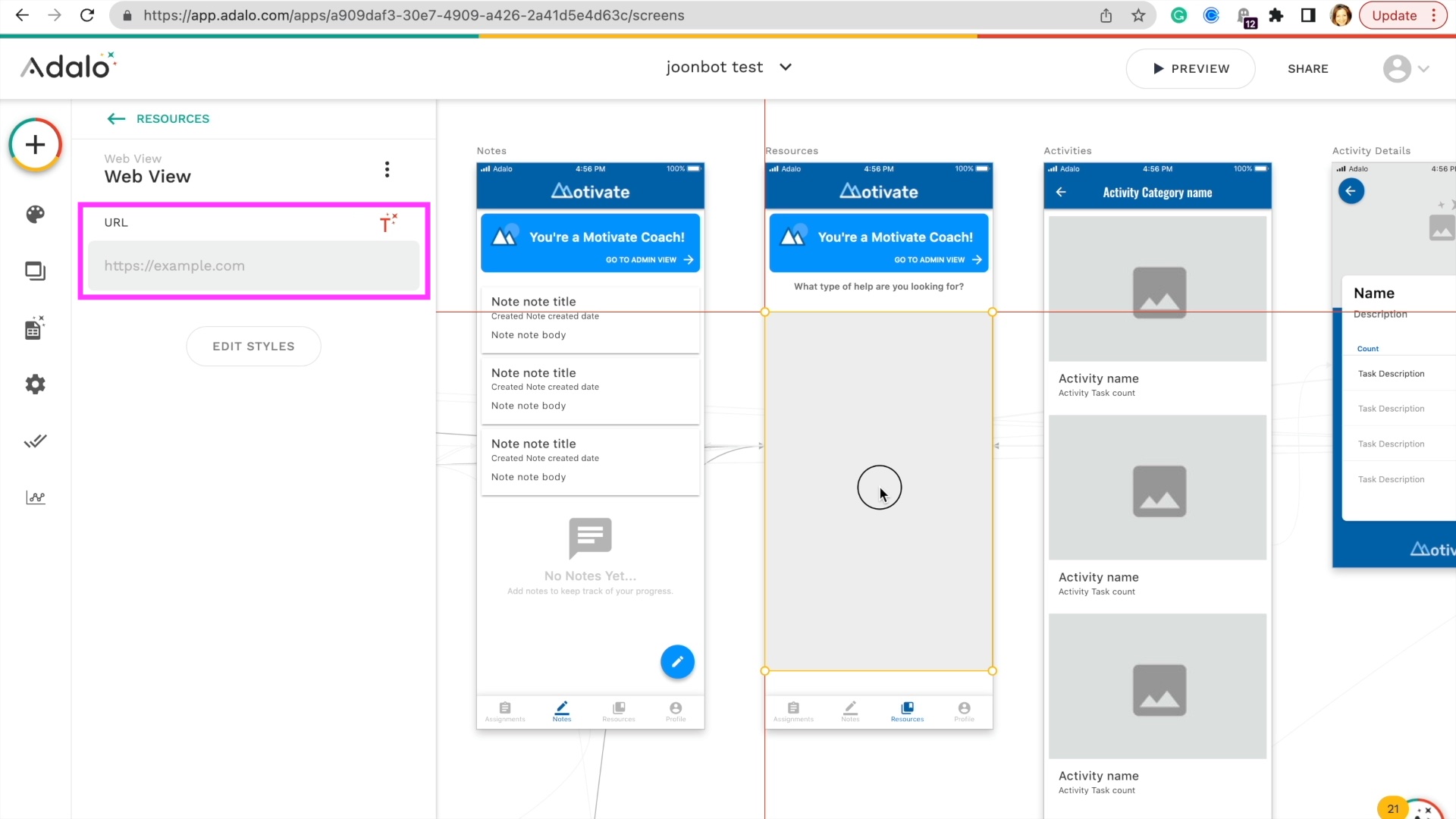 5. Time to test! For that, preview your app.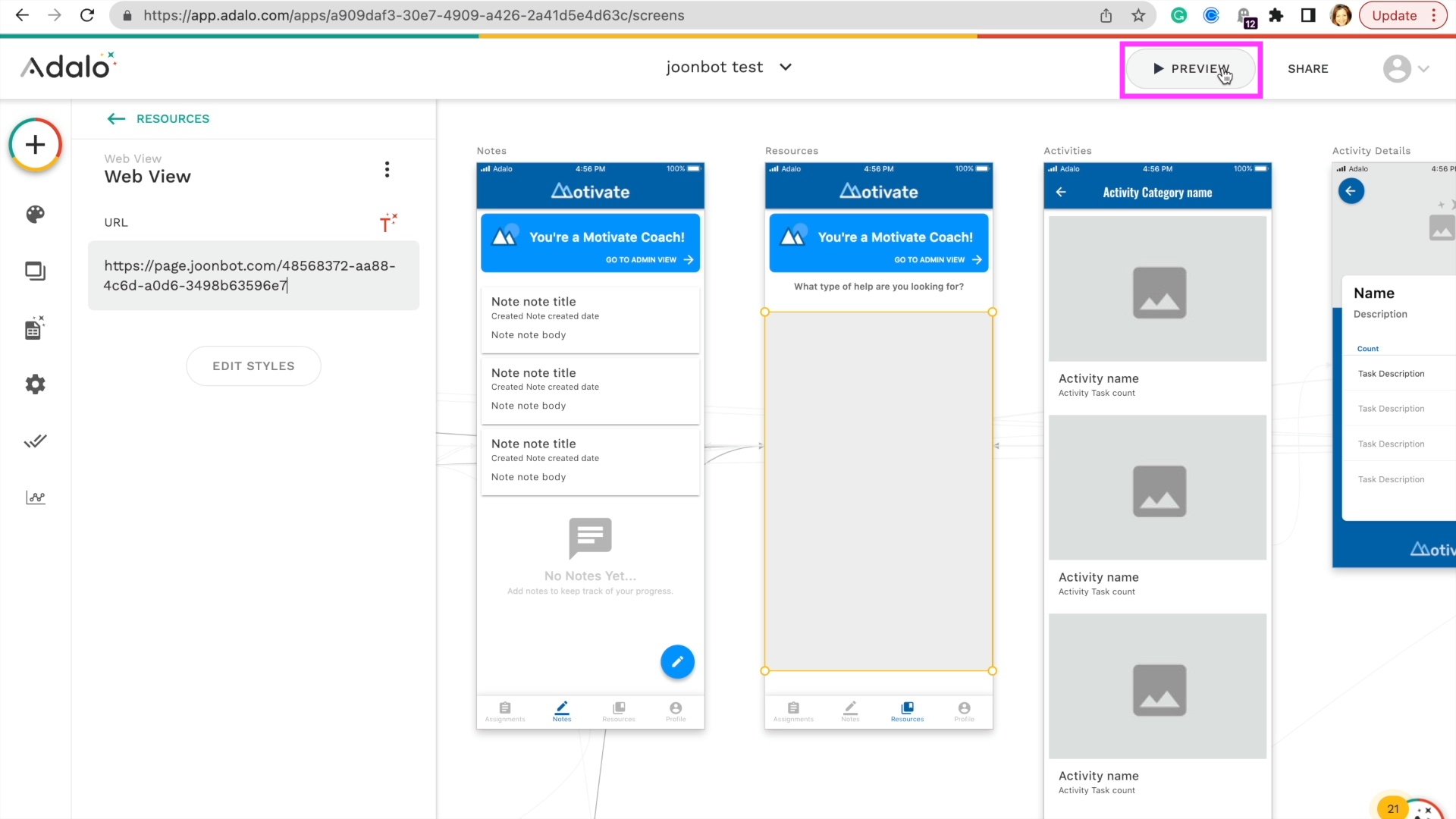 6. Now, create an account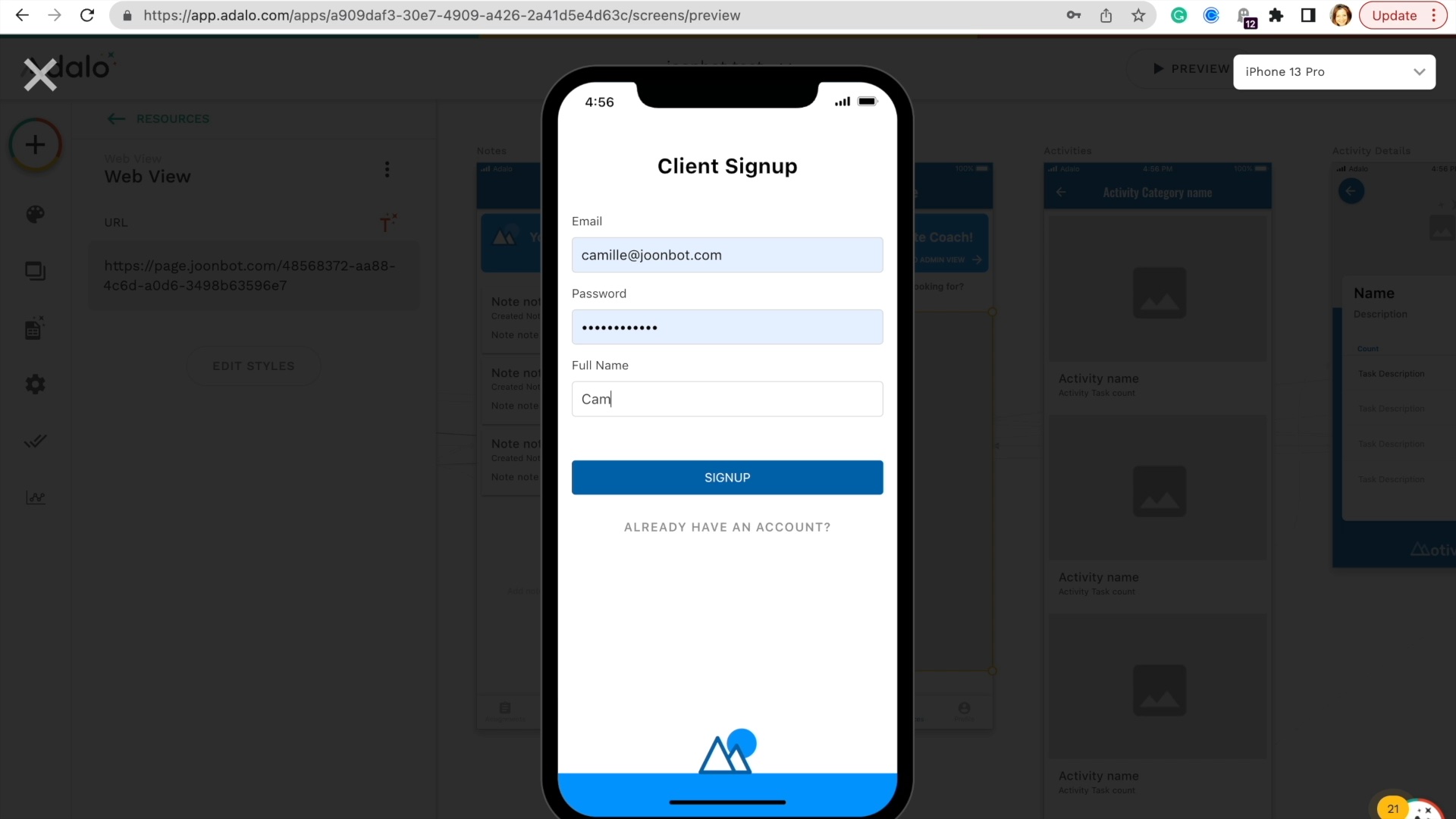 7. Go to the Resources tab in your case, and you'll see your chatbot!