Google workspace allows users to create a website in minutes - all without the need for a designer, programmer, or IT help with Google sites. So, it is very popular to create websites. You can install your Joonbot in your Google Sites easily in minutes.
Note:
Google Tag Manager and Google Sites are two different entities and you can not use GTM on Google Sites. If you have GTM installed on your website, you can install Joonbot on it by following these steps.
Install Joonbot in Google sites:
1. Go to your Joonbot dashboard and open the chatbot you want to share to your Google sites.
2. Go to the "Configure" tab and open Share.

3. Scroll down and find the "Embed" option. Copy the codes as is.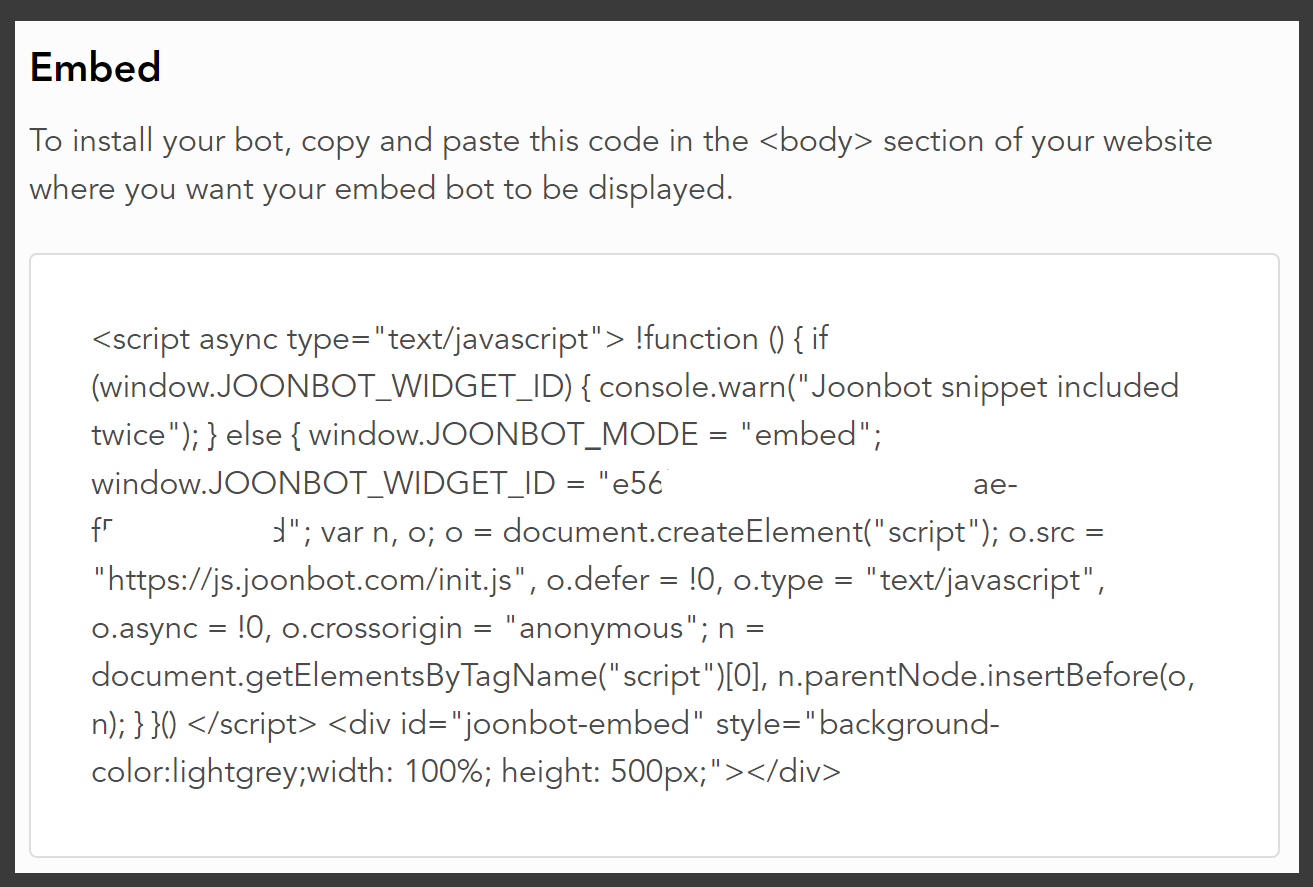 4. Go to sites.google.com/new and open the website on which you want to add your Joonbot.
5. In the insert tab (on the right pane), click on "Embed"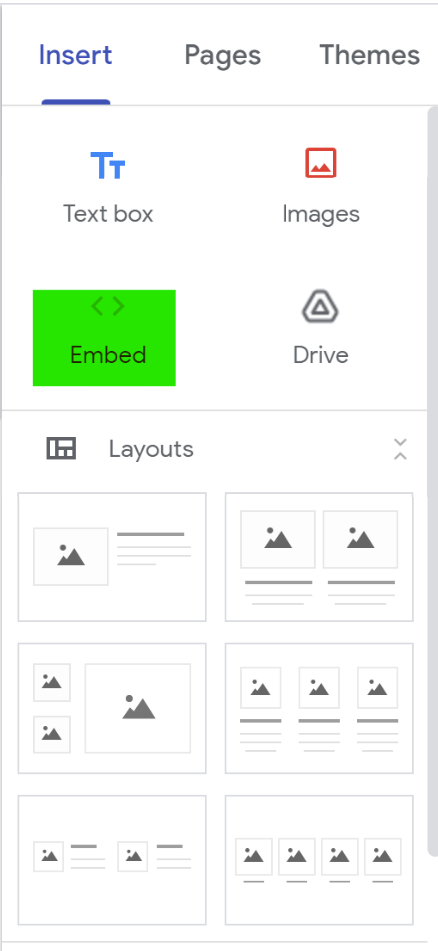 6. In the embed window, click on the "Embed" button, and paste the embed code of your Joonbot (which you copied in step 3).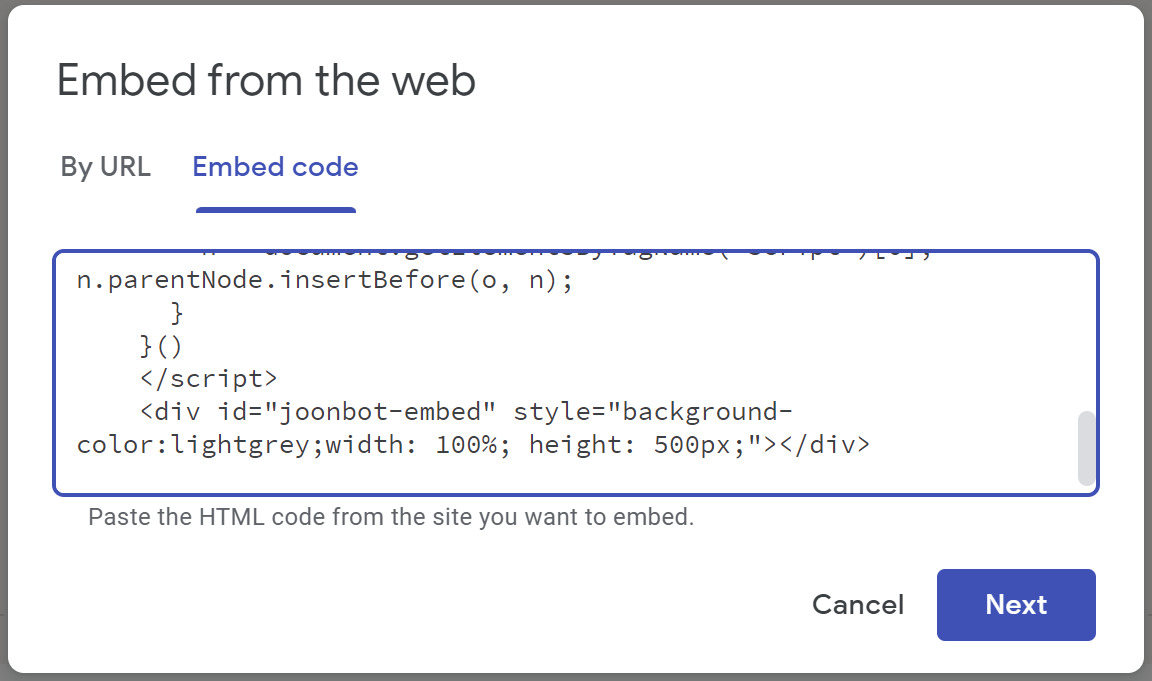 7. Click Next.
8. Make sure this is the right Joonbot you want to embed onto your website and click Insert.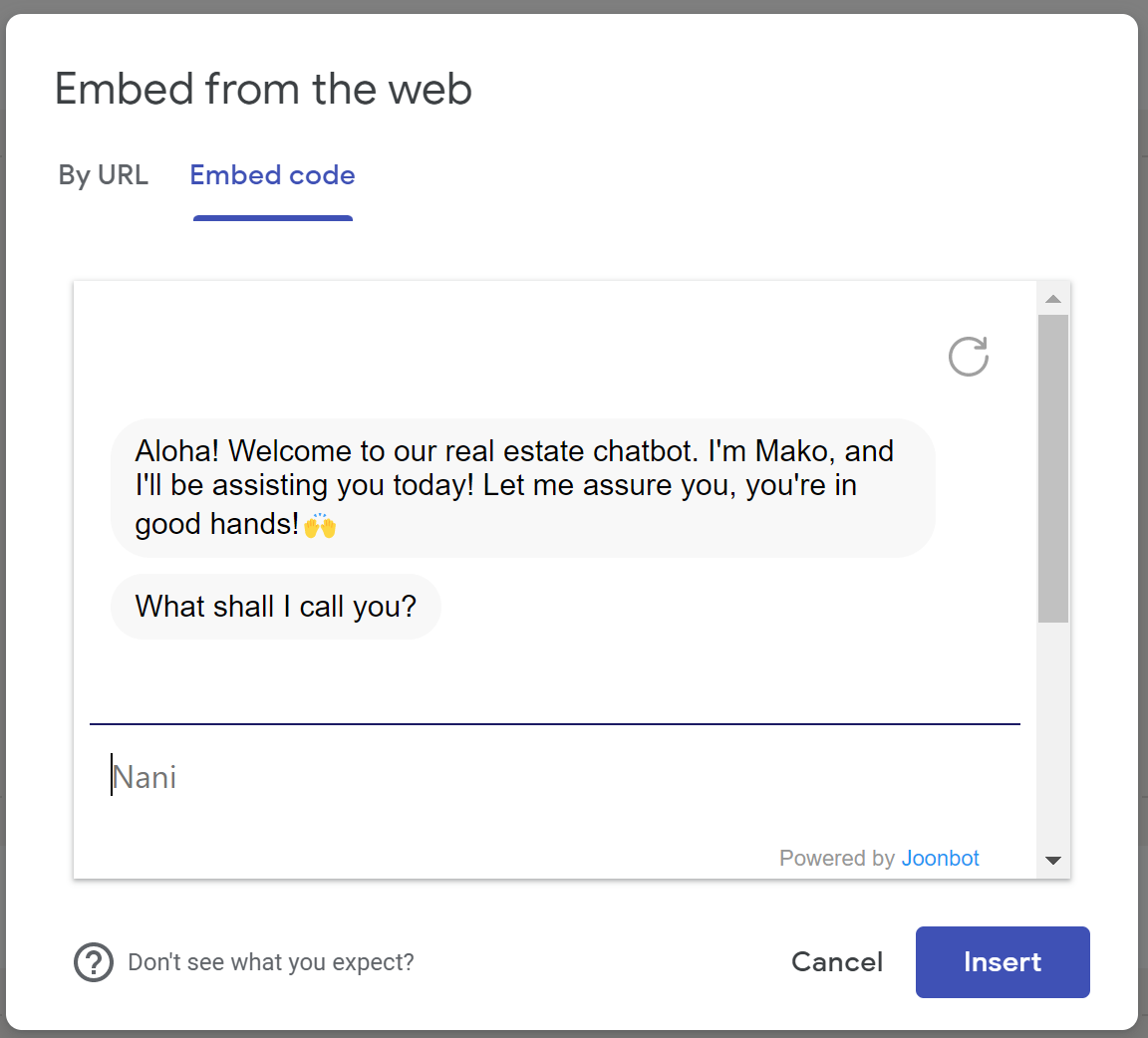 9. Now you can customize the block on your website and you're good to go.
That's all. you have embedded Joonbot on your Website! Yay!🎉🎉🎉