We store the data on European servers.
We created features that will allow you to see, get and use the data the way you want.
Conversation details
First, you can see all conversations your chatbots had with users.
Go to the Analytics tab > Conversations.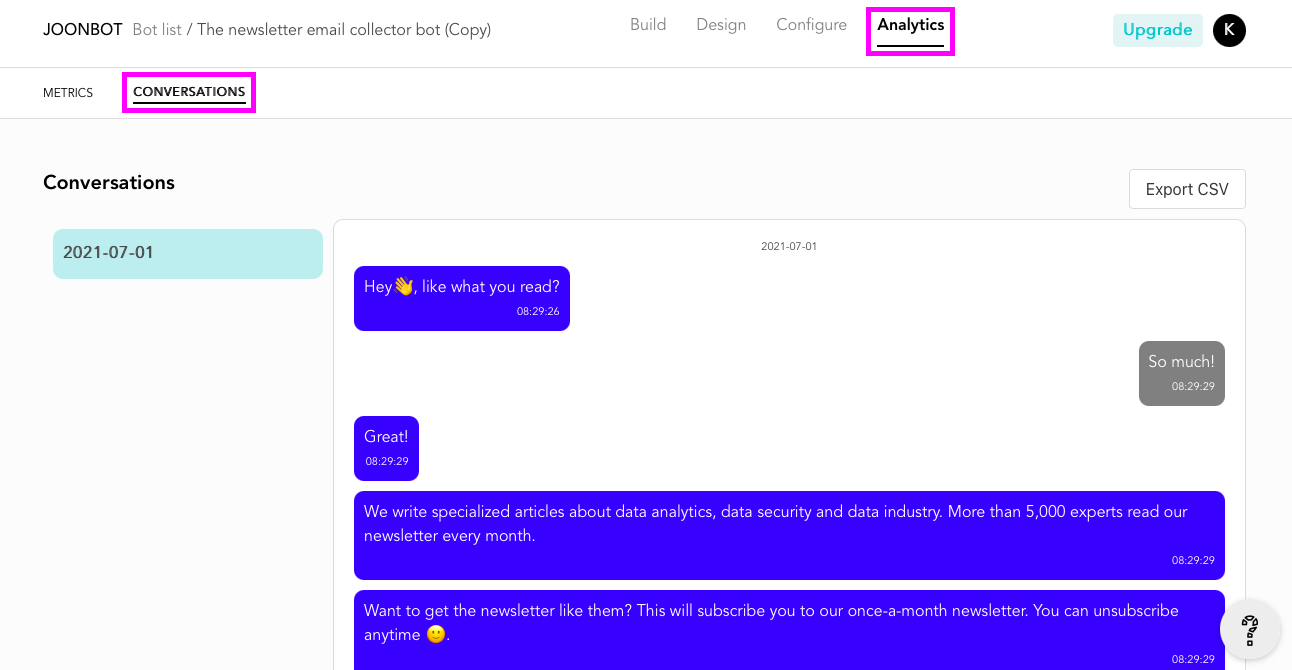 Integrations
Using our integrations, you can send the data collected with the chatbot you created to Google Sheets, Airtable, and many more apps. You can also send it to your own back office.
Export data as CSV
You can also export data as CSV, so you'll have access to ended and unfinished conversations.