With Joonbot, you can ask your chatbot users to upload a file.
We host chatbot user documents on our servers based in Europe.
Here are the steps to review user documents:
Go to your Joonbot account and select your chatbot.
Go to Analytics tab > Conversations and click on the "Export CSV" button on the right.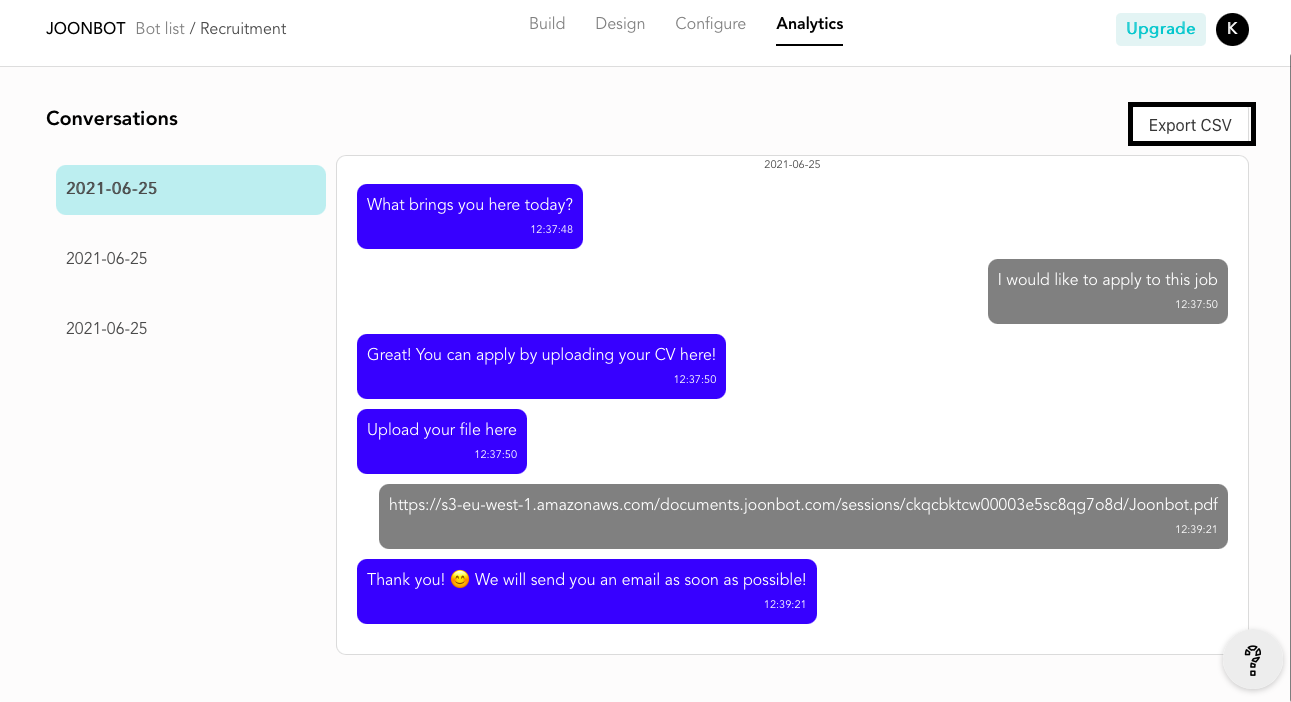 Also, every time a user ends a conversation with a chatbot, you'll receive an email with the details of the conversation. You'll have access here to a link to download the file submitted.