1. Add an Unbounce block to your Joonbot right after your conversion.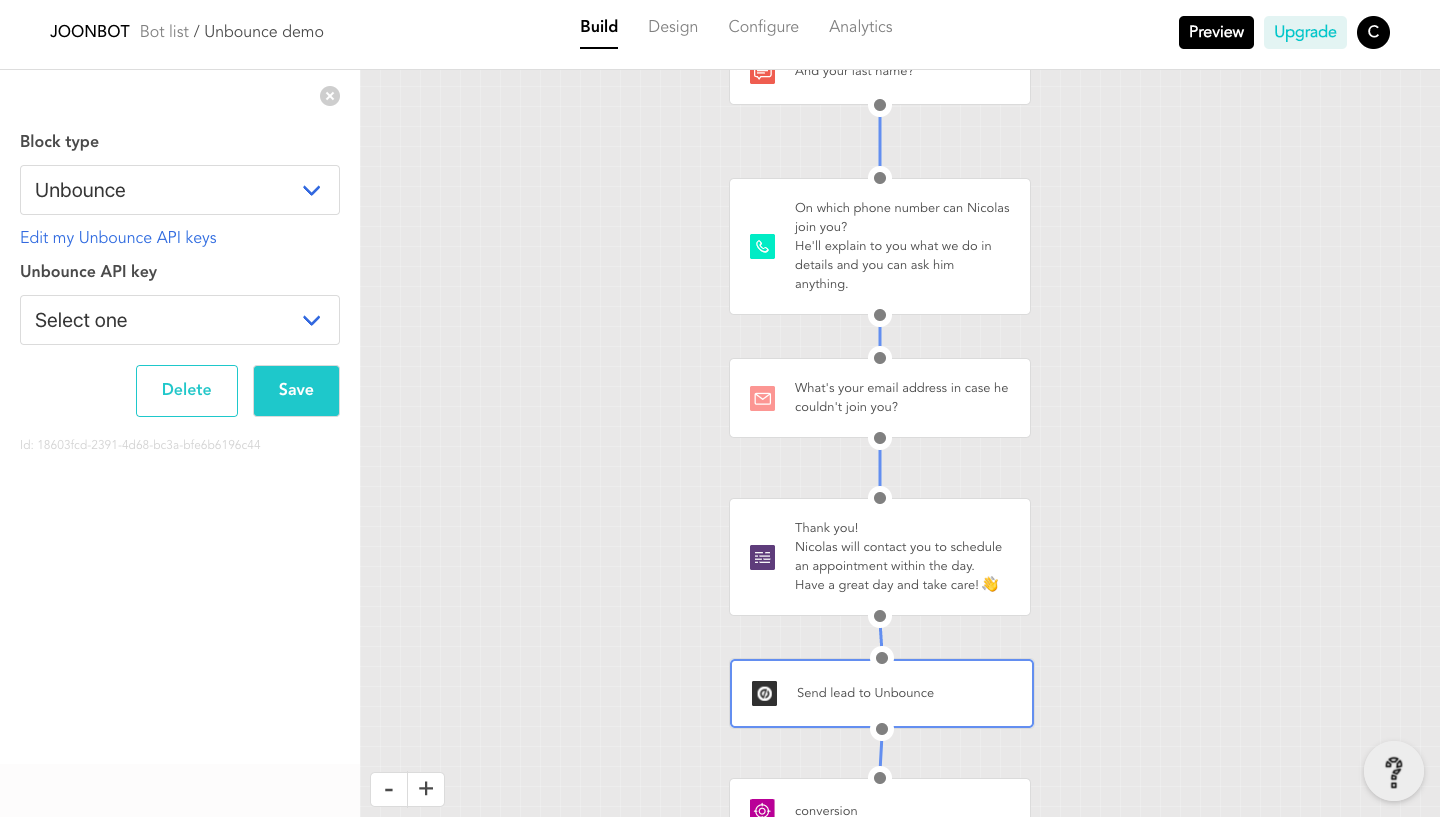 2. Go to your Unbounce dashboard, click on the avatar in the upper right corner and choose "Account Management".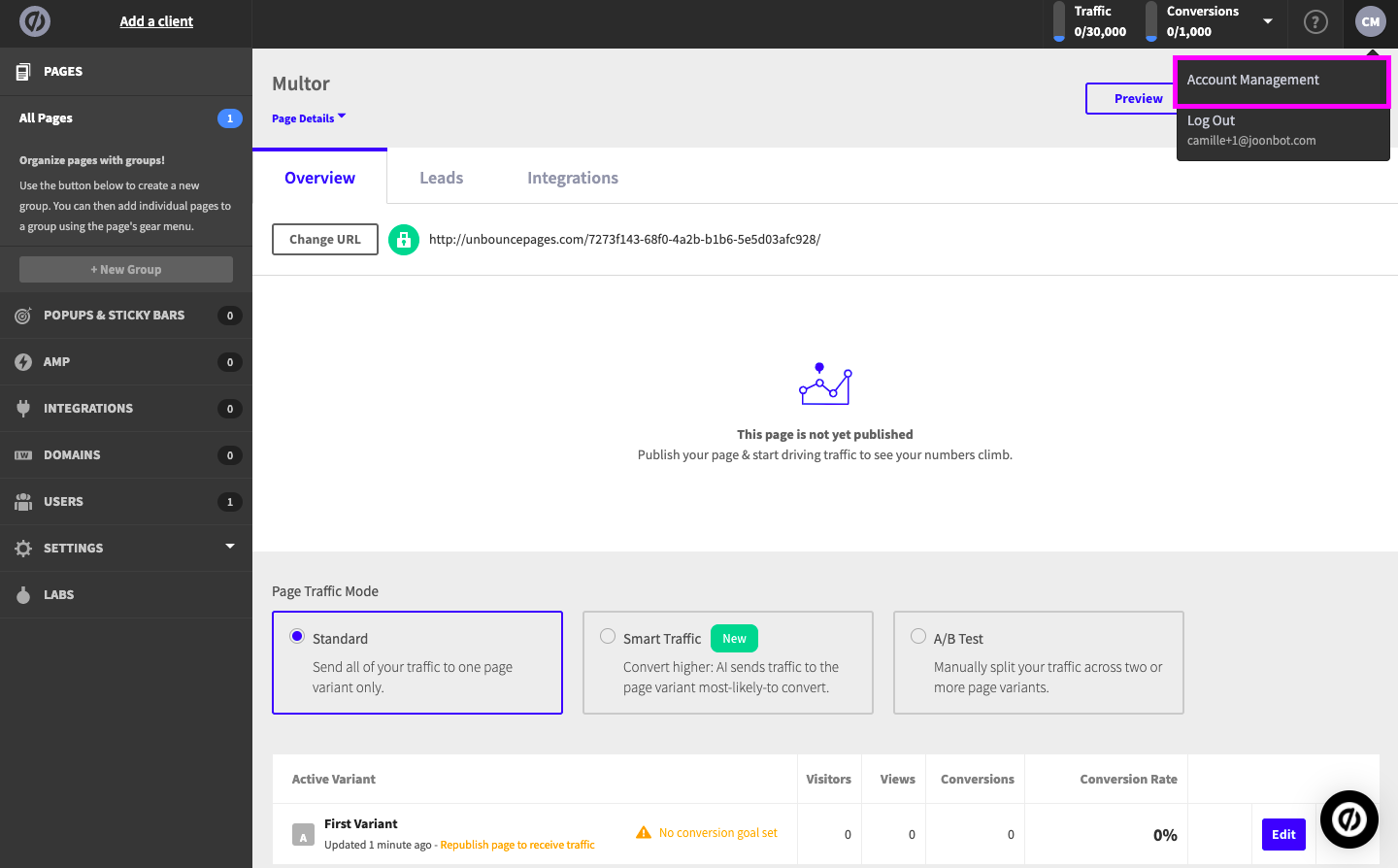 3. Click on "API Access" in the navbar, create a new API key, and copy it.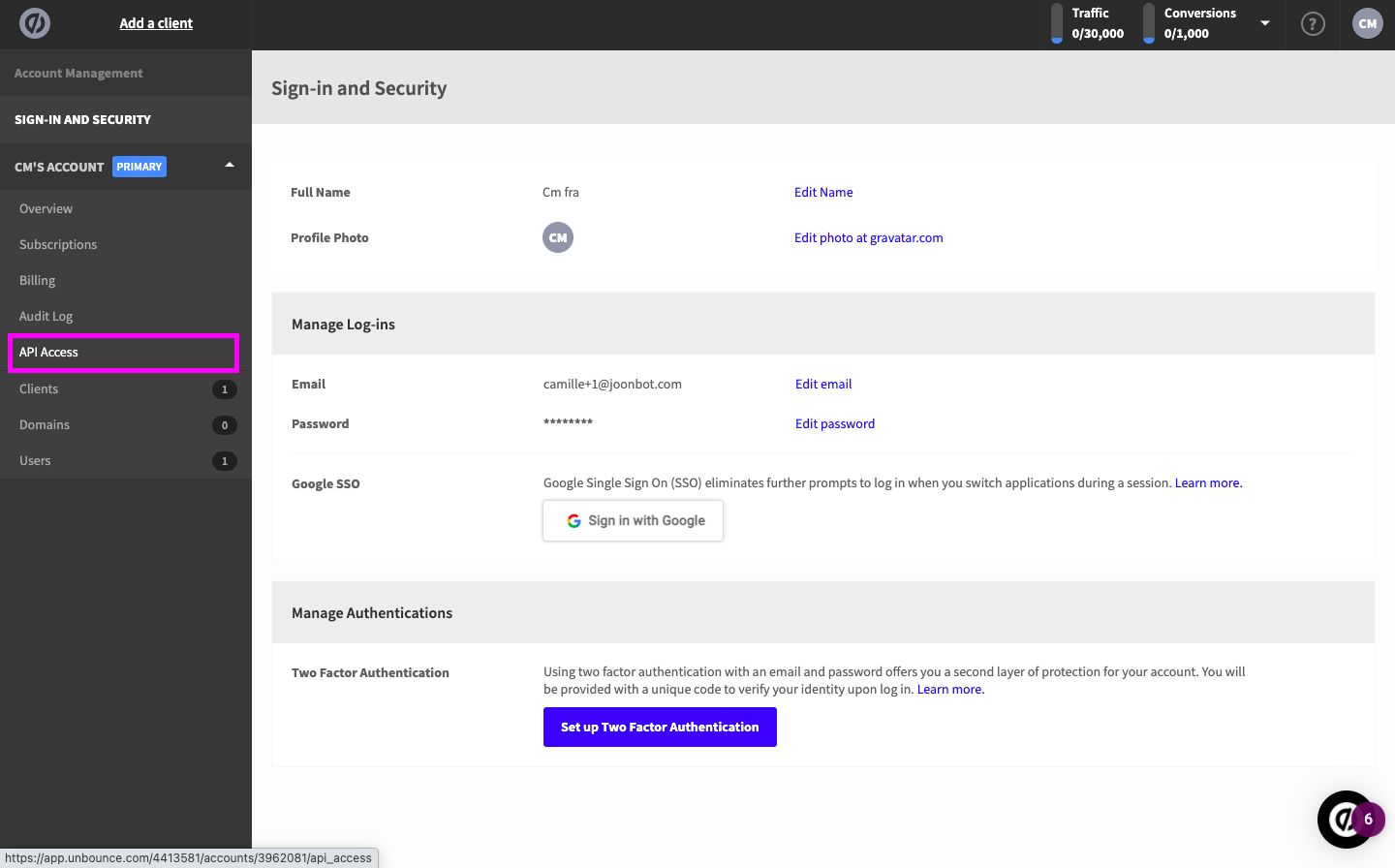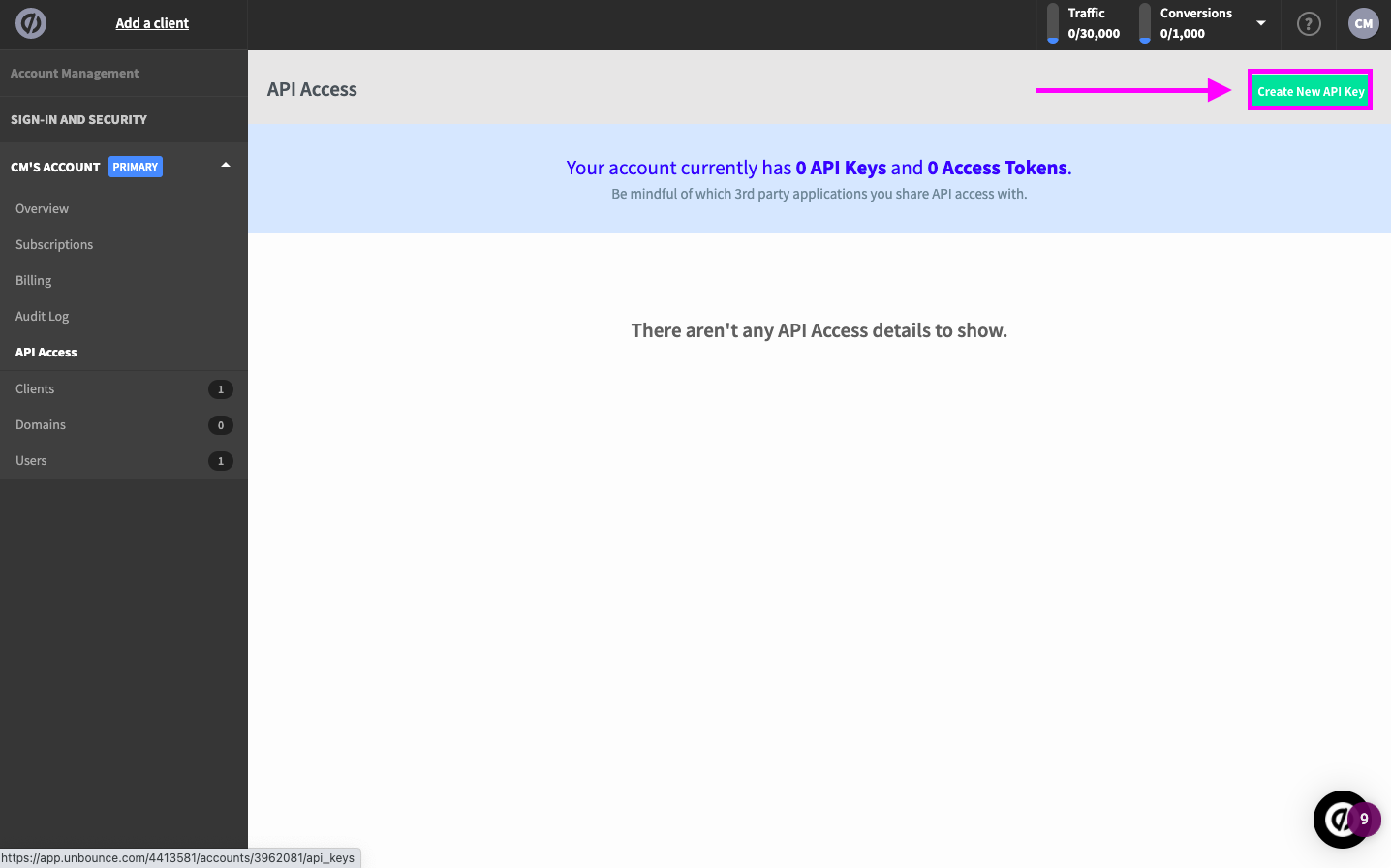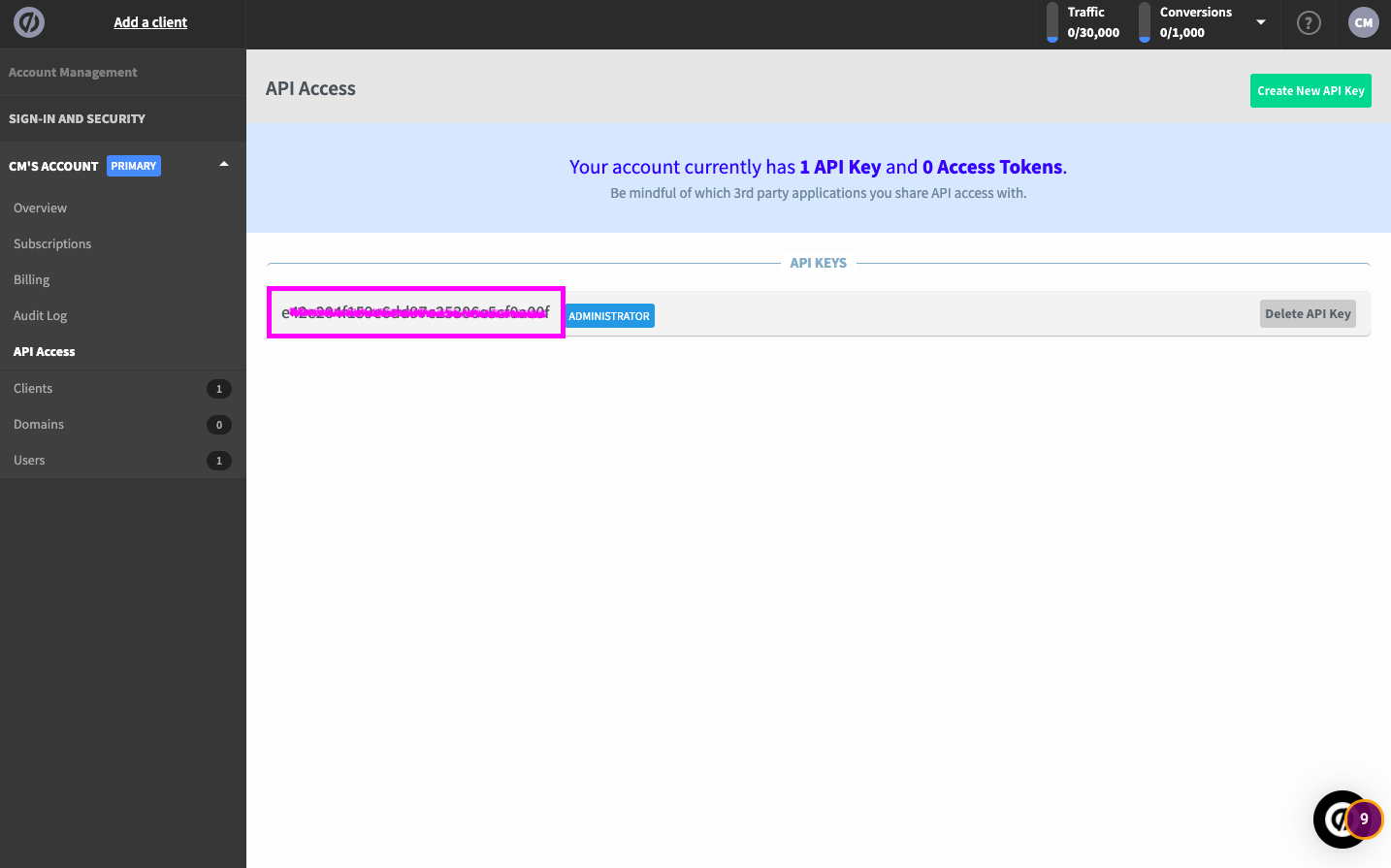 4. Go back to your Joonbot dashboard, click on your Unbounce block and then on "Edit my Unbounce API key". Add a new key, name it the way you want, and paste the Unbounce key.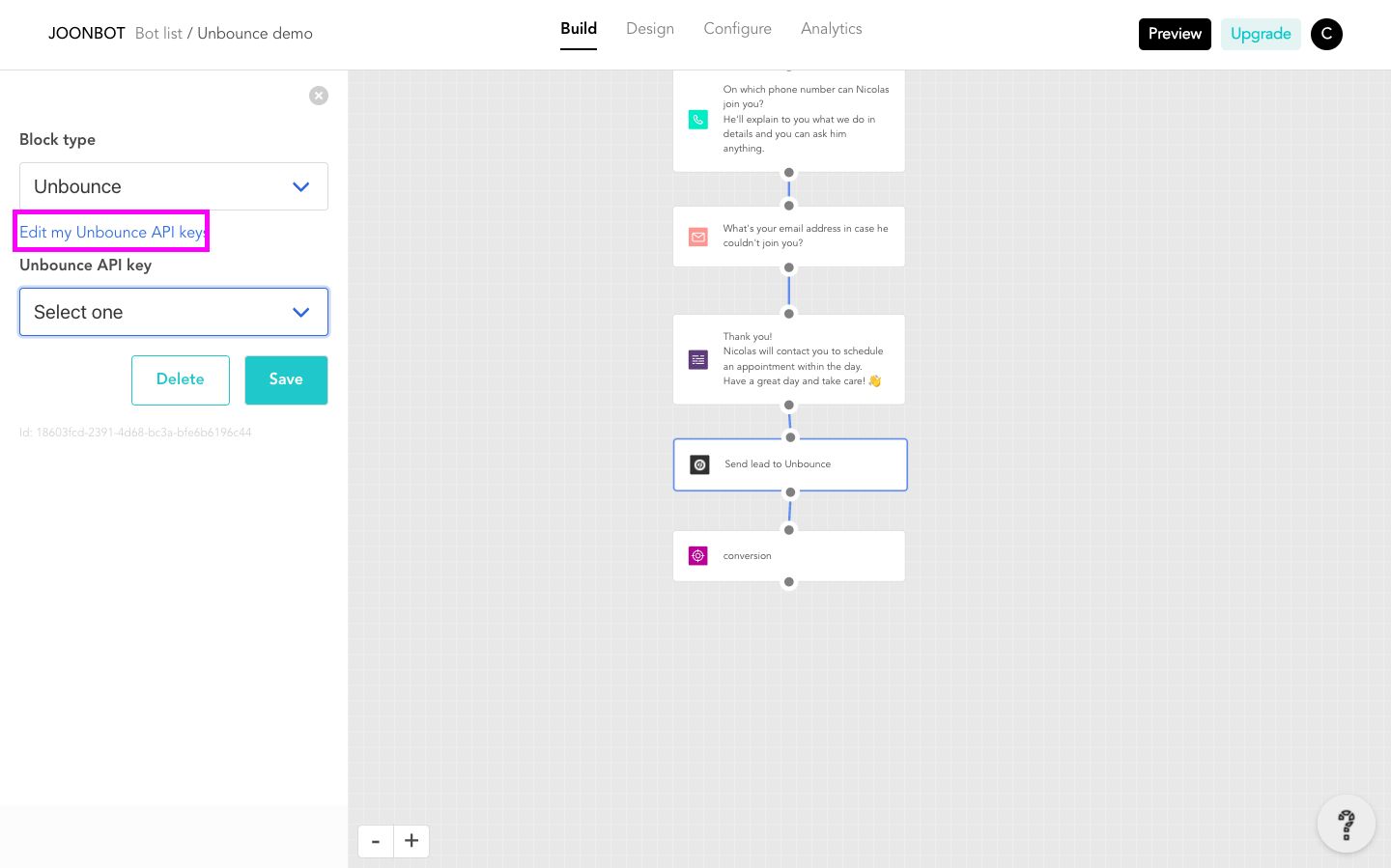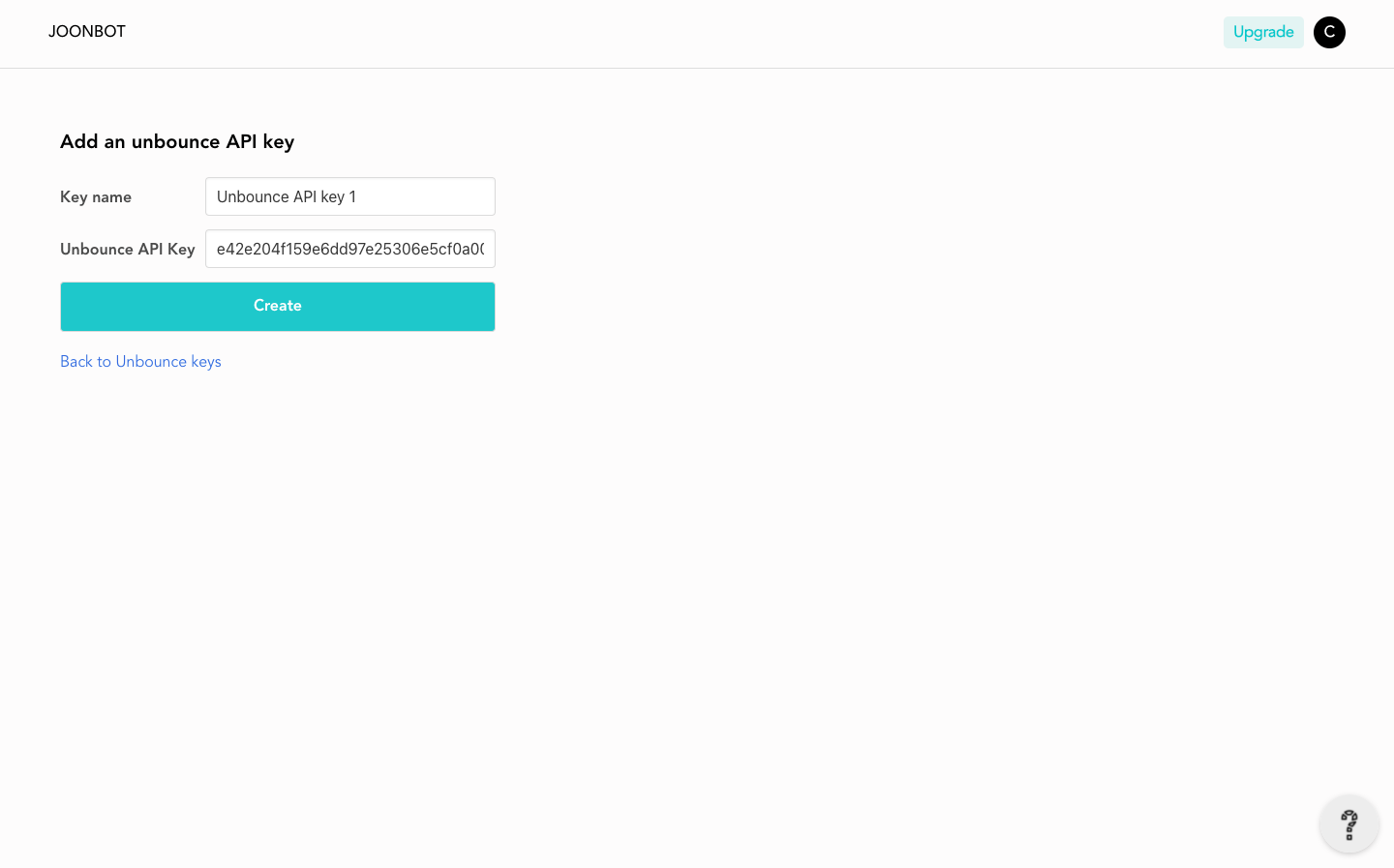 5. You can save user answers under the name you want so that it is easier to find your data on Unbounce.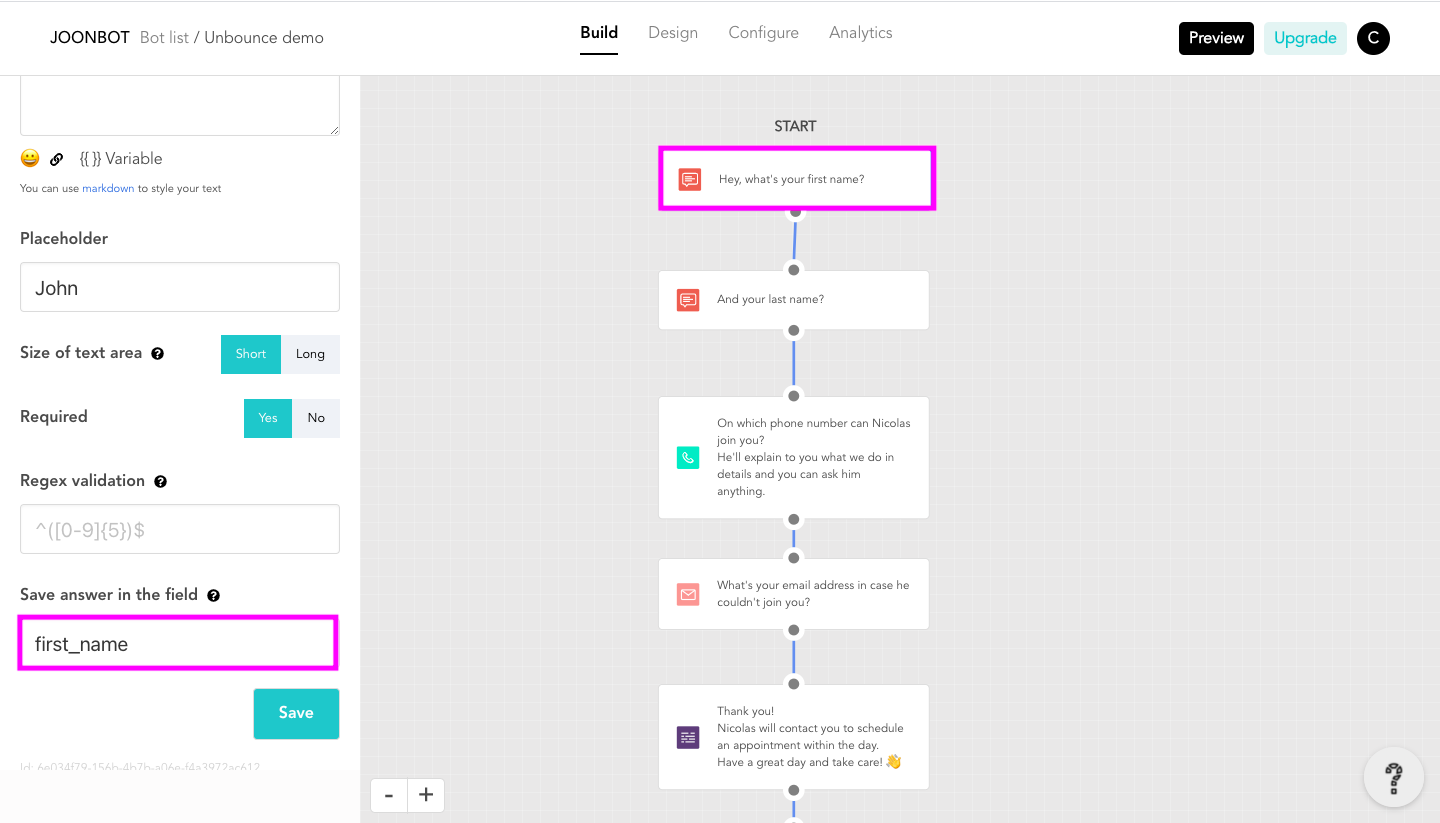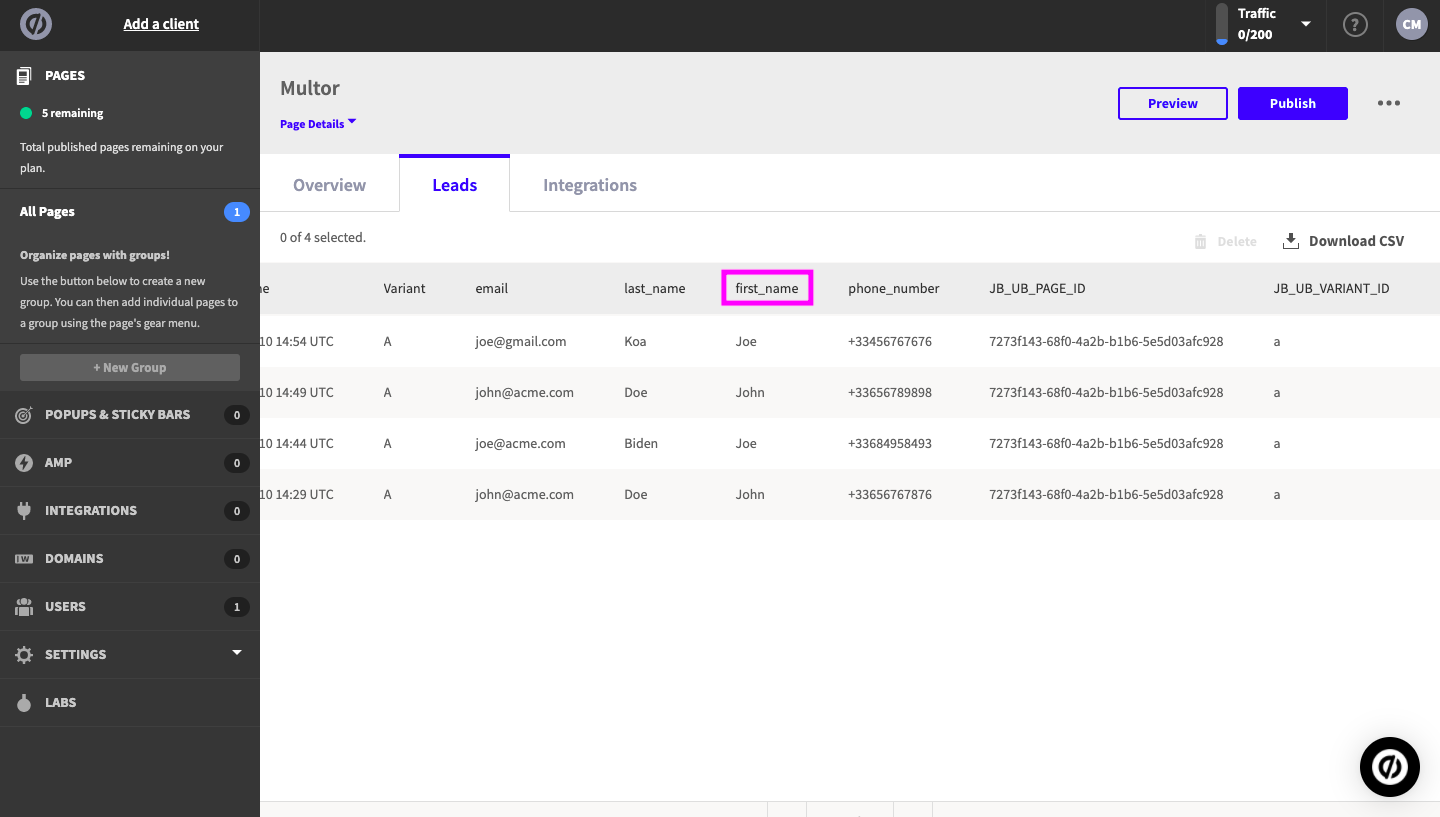 /!\ Be careful. You need to test with the URL and not the 'Preview' button if you want to check if the data arrive in your Unbounce dashboard.
6. You are done! Now you'll receive all conversions and leads data in your Unbounce dashboard!
-----