Share workspaces with your clients or your team members.
You will soon be able to share workspaces with people you want: your teammates or customers.
A workspace will contain chatbots only visible to people who join the workspace.
It means that, as a digital agency, you can handle all your client's chatbots with one account. Only one email address and one password!
In addition, you can give access to your clients to the workspace that contains their chatbots so they can make changes by themselves if they want.
As an example, below, Jean created a workspace called "Acme - leadGen bots" and share it with 11 people.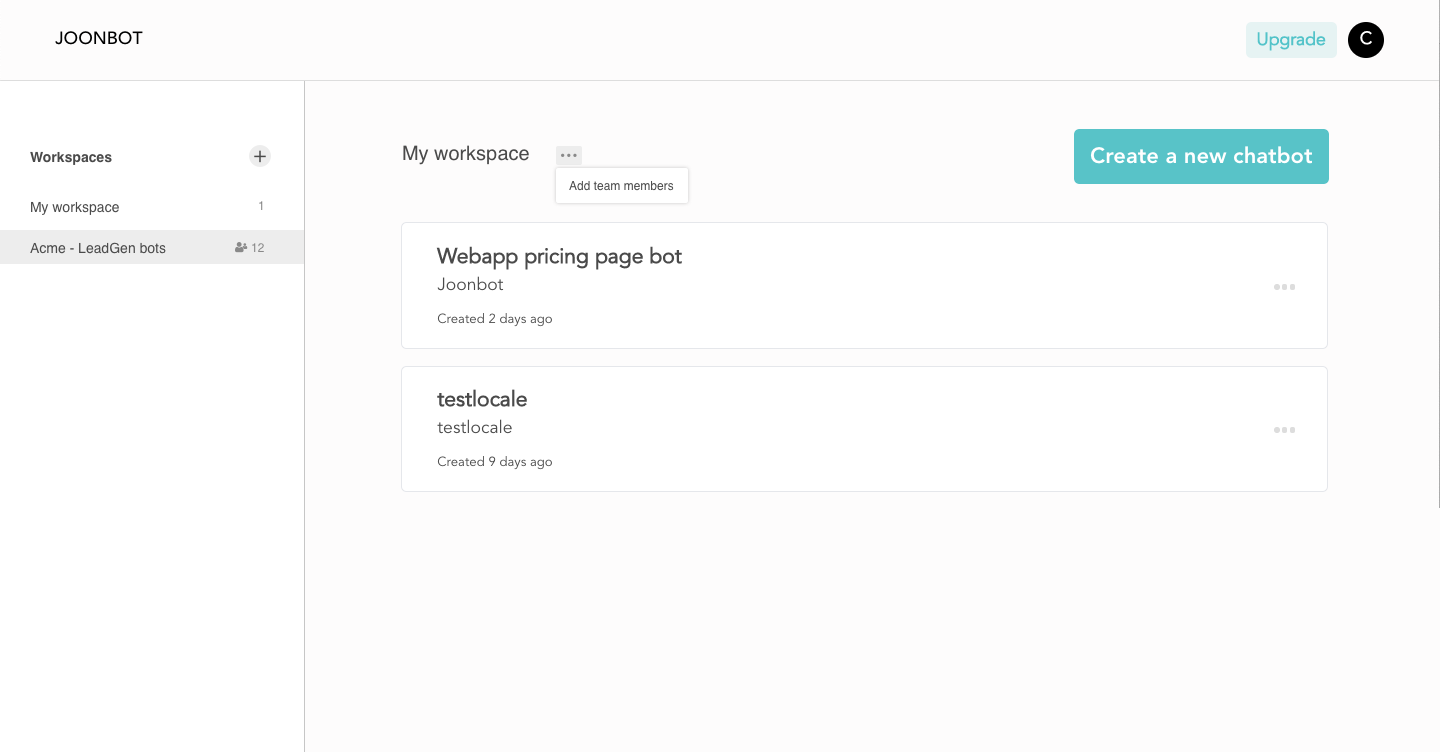 Below, you can see the account of someone who has been invited by Jean. He also has the "Acme - leadGen bots" workspace available within his account.