Integrately is a great tool to help you automate your workflow. You can connect your Joonbot to Integrately and start your automation in seconds!
With Integrately connected to Joonbot, you can automate actions from Joonbot to many apps. In this article, I'll show you how to set up automation between Joonbot and Slack.
1. Go Integrately website, log in and type Joonbot in the search bar to select the App 1.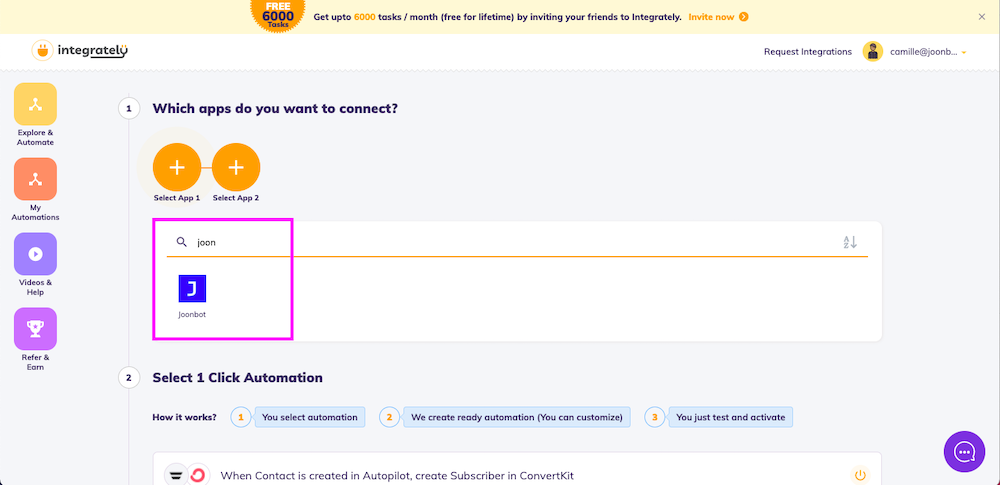 Then, select Slack as App 2.
2. In "Select Click Automation" section, choose "New conversation is received in Joonbot".
Then choose that the action will be to send a group message in Slack.
Click on "Go" button and then "Test & Go Live" button.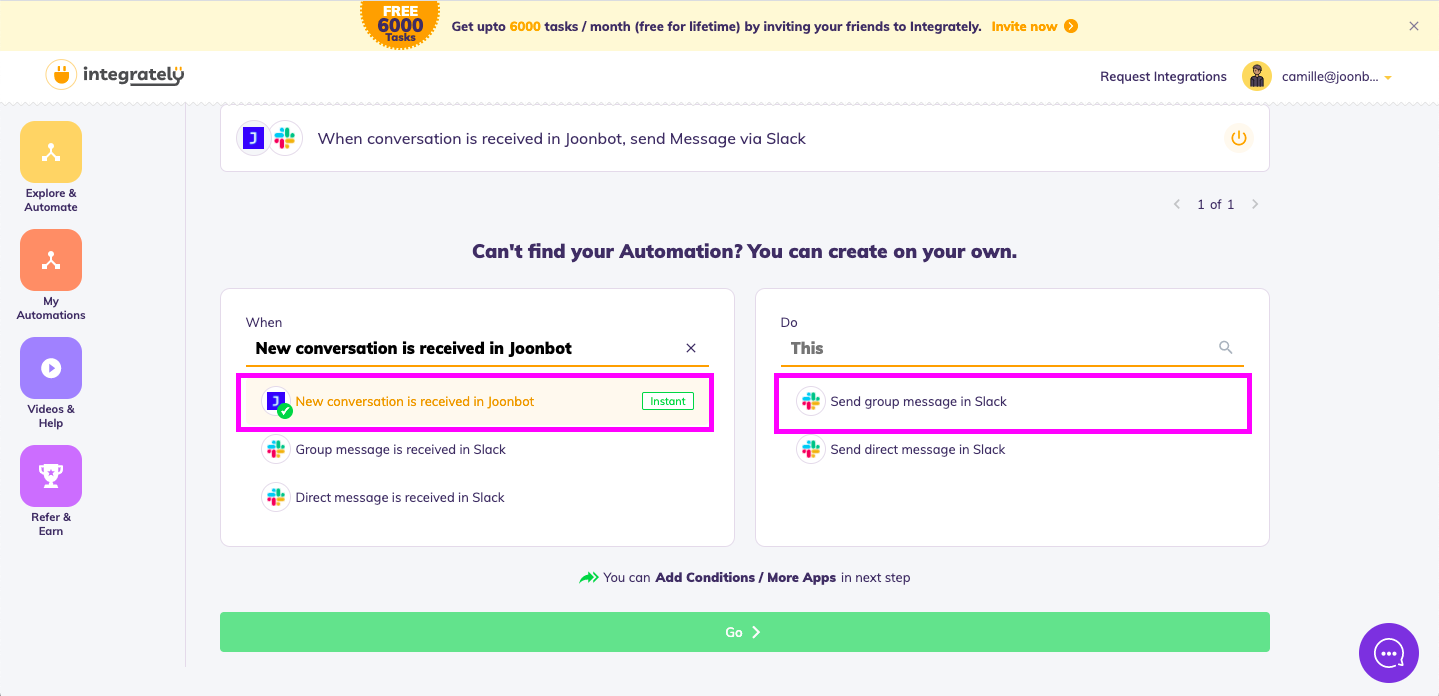 3. Connect your Joonbot account.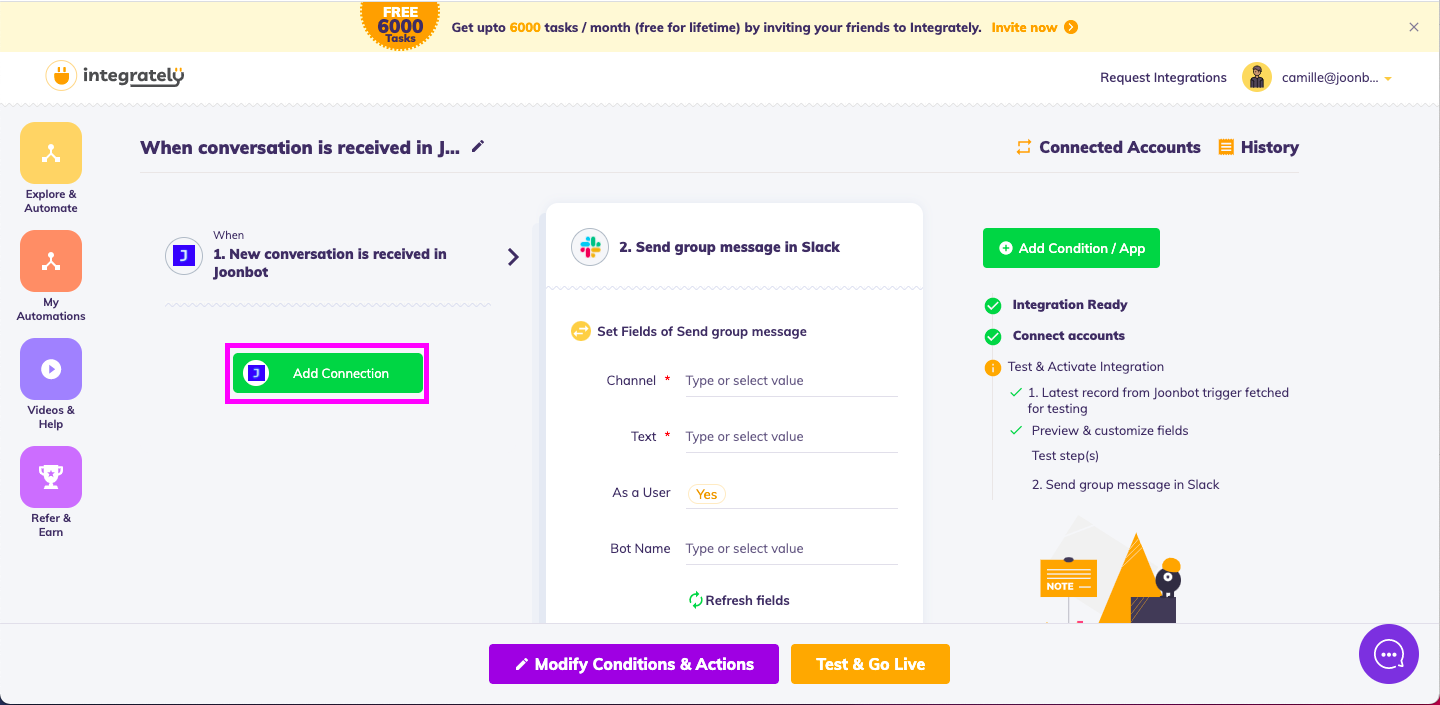 Copy the webhook URL.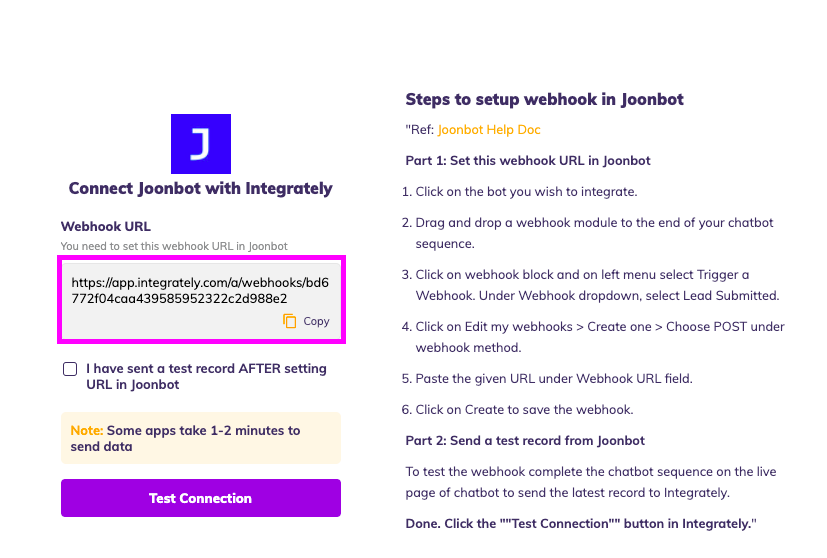 Go to your Joonbot account, select your chatbot and add a webhook block to your conversation.
Click on your webhooks block to see the details and then click on "Edit my webhooks" and "Create one" buttons to create a new webhook URL.
Name your Webhook, choose the POST method and paste the Webhook URL you copied from Integrately.
Go back to your webhook block, select the webhook URL you just created and choose "yes" for the asynchronous setting.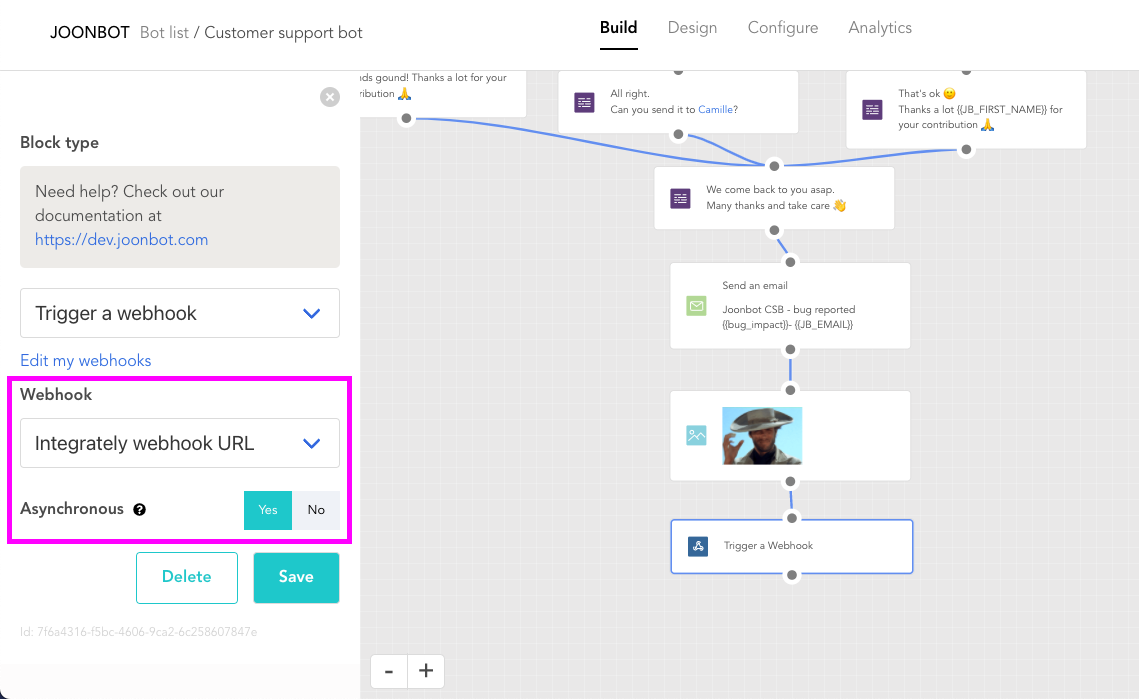 Make a test record by interacting with your chatbot until the conversation reached the webhook block created.
Wait 1-2 minutes, go back to Integrately, tick the box "I have sent a test record AFTER setting URL in Joonbot" and click on "Test Connection" button.
Now, you have access to all your data coming from your Joonbot.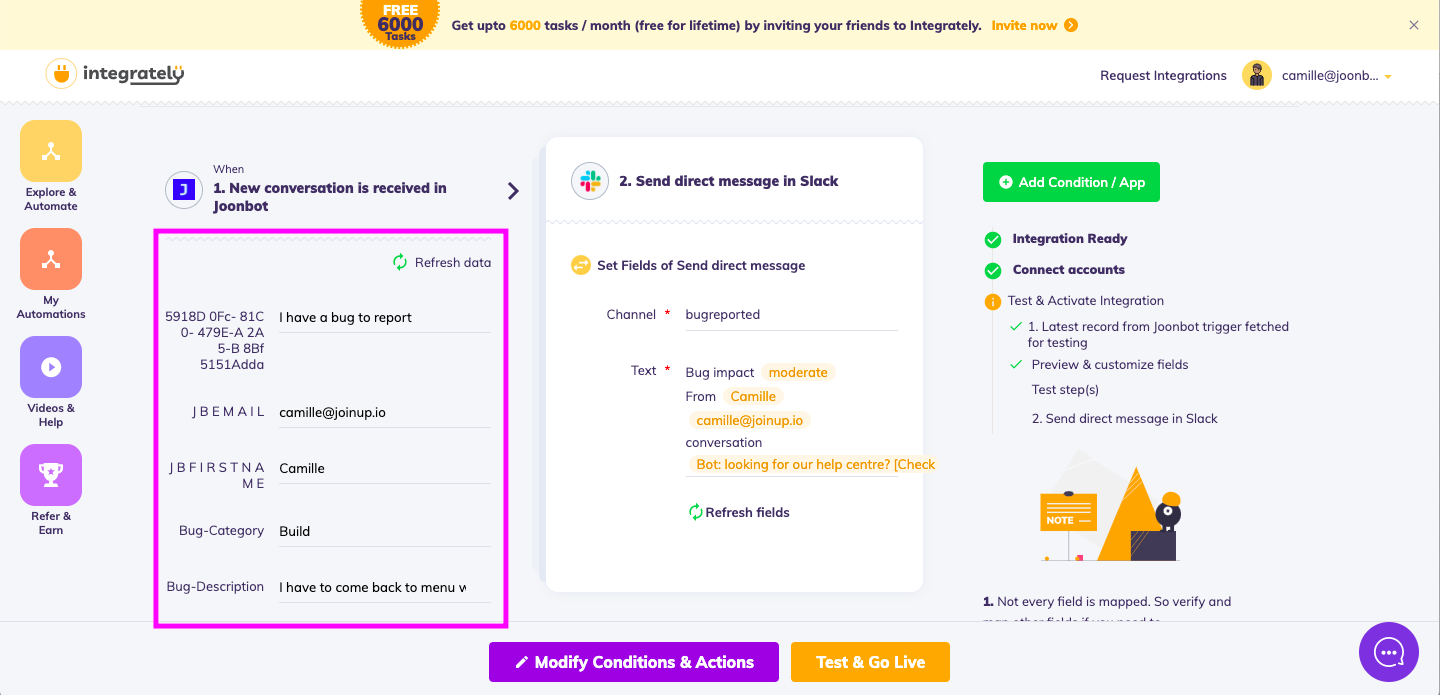 4. Connect your Slack account.
Select your channel and the text of your message. You can pick data coming from Jonbot.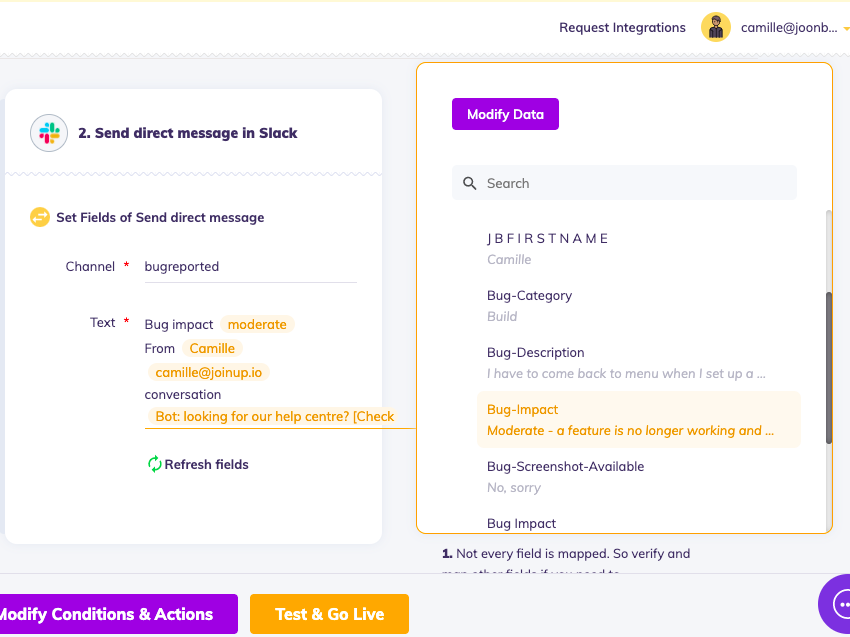 Now click on "Test & Go live". You'll receive a message in Slack.
You are done, congrats!