You can deeply personalize your bot messages thanks to our audience targeting feature. If you can choose who can specifically see your bot, you have context; you can create a more personalized welcome message and convert more!
You can now choose to show your bots depending on the URL the user is browsing or the traffic origin (paying ads, specific campaigns, specific referring websites and more).
How to trigger my bot only on specific pages of my website?
Let's take an example.
I want my chatbot to be visible only on my blog articles but not on my blog's home page.
Here is what I can do: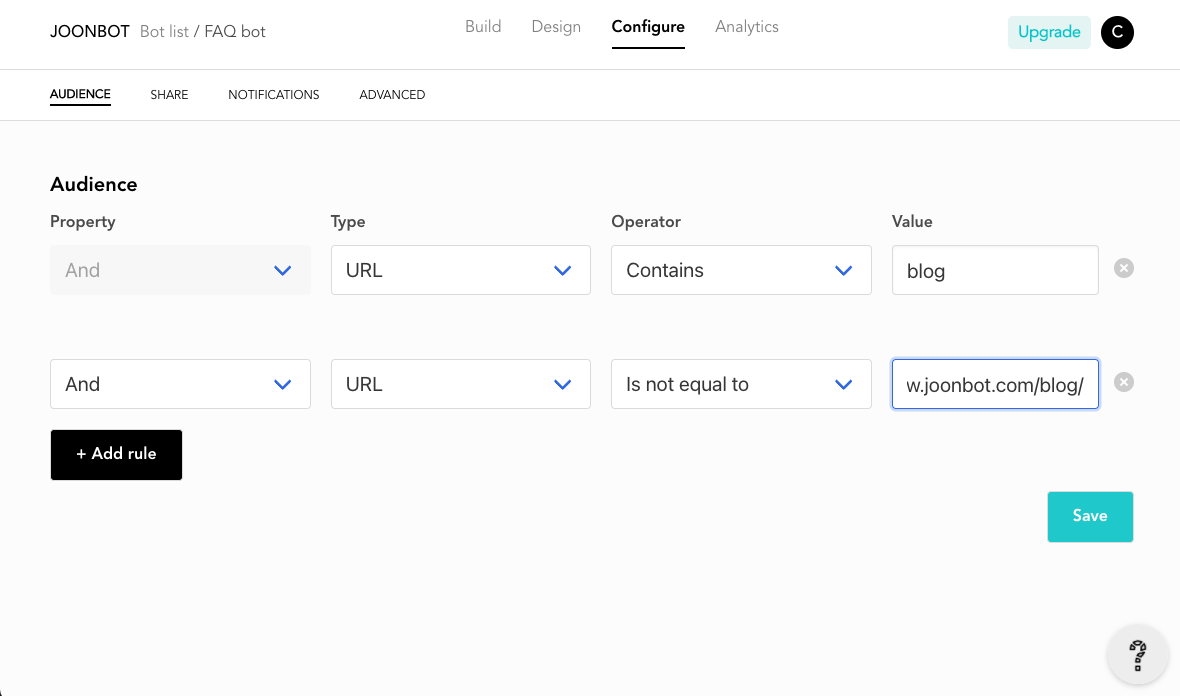 How to trigger my bot only to people coming from Google Ad?
When you create a Google Ad, your URL contains a parameter called gclic that equals a unique identifier.
If you want your bot to be visible only to people who come from your google ads, you can configure your audience like below:

You can go even further. You can decide to show your bot to visitors that come from a specific Google Ad. To do so, specify the gclid id like below.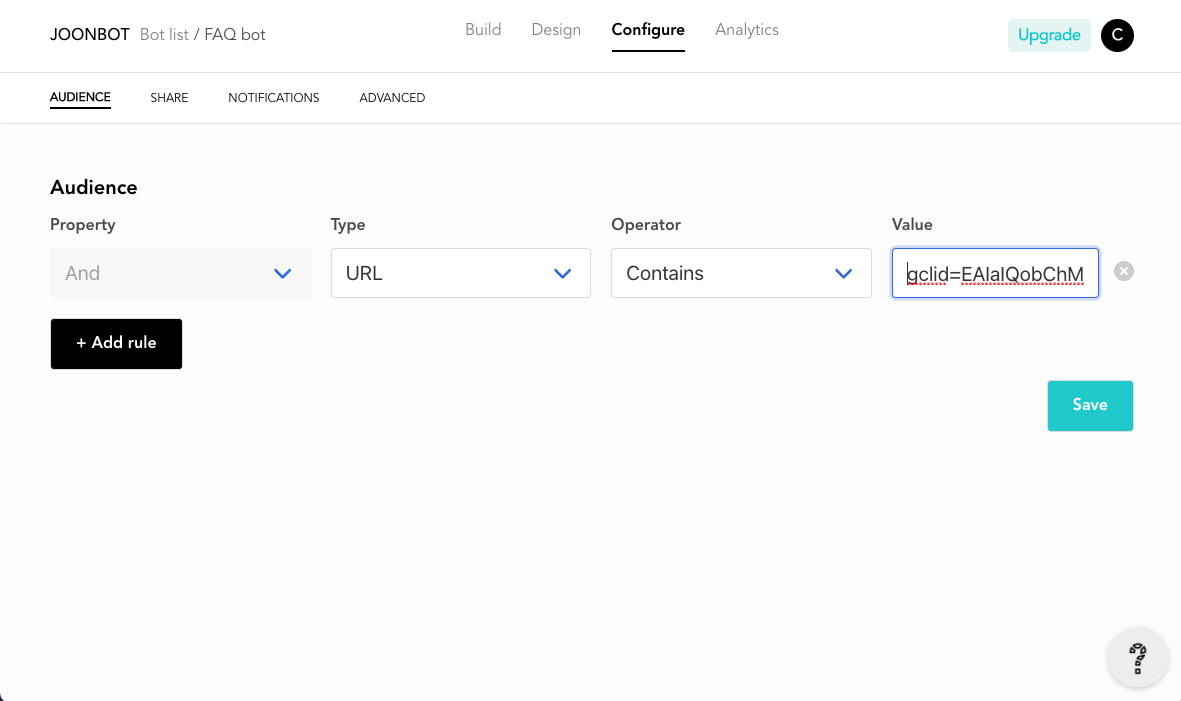 How to trigger my bot only to people coming from a specific campaign?
Easy! You can add rules based on UTM parameters.
In the example below, I would like to trigger a specific bot only for people coming from Product Hunt.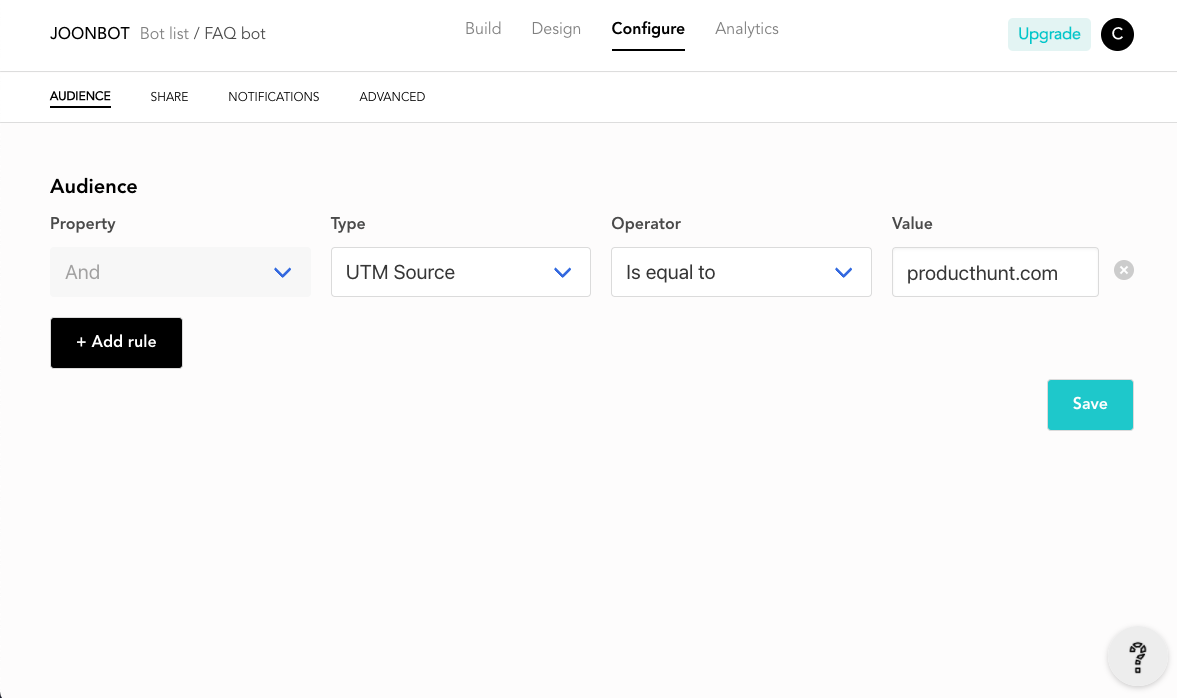 Have a great day! 👋