It's easy to create a multi-language chatbot with Joon, no coding is required!
You have several easy ways to create a multi-language bot with Joonbot. You'll find in this article options you have at your disposal to do it.
Option 1: Ask the user
You can ask at the beginning to the user in which language he wants to continue the discussion.
To do this kind of bot:
Choose the languages you want your bot to talk
Create the first question asking for language preference using buttons block
Create the bot's conversations in every language you need
Done!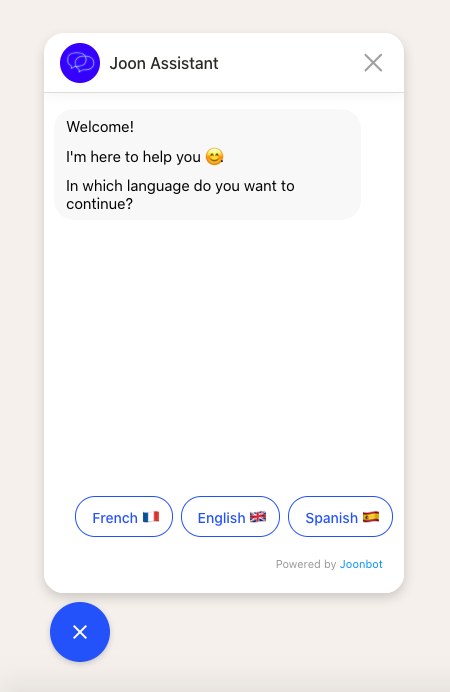 Option 2: Use the browser language detection
We aim to create a logic jump block. With this block, you will be able to create conditions that will lead to a specific block and so to a specific conversation scenario.
In particular, you'll have access to browser language as a variable. You will be then able to create a condition based on the user's browser language.
Interested? Please contact Camille if you need this option at camille@joonbot.com.